The Camp King Innovate is Miami-Dade Vice-Chairman Oliver Gilbert's mentoring program for Black young men between the ages of 12-22 that reside in Miami-Dade County. Camp King is racial equity-driven solution that seeks to decrease gun violence while helping Black males between the ages of 14 – 18 residing in Miami- Dade County to excel.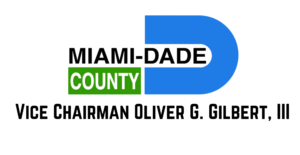 The Center for Black Innovation became a small film studio for one week during April when Camp King Innovate, a tech driven initiative for youth sponsored by Miami-Dade Commission Vice Chair, Oliver Gilbert, turned several amazing students into filmmakers.
Under the direction of CFBI's creative manager, Leo Leazard, students from the Overtown Youth Center were each provided a $100 stipend to become screenwriters, producers and directors as they created skits from scratch. The hilarious, well-thought out mini-movies were filmed, edited and screened before a supportive cast from NBCUniversal, which sponsored the culminating one-day Career Jams portion of the camp.
The pros were impressed and awarded the top prize of $500 to Team Slim Jimmers (Brandon, Reyneisha and Tiana) whose skit "The Parent Teacher Conference," resonated because of its universal theme, humor and the main character's multidimensional portrayal of a "good" boy caught in the act of misbehaving by his unsuspecting mother.
Second place went to Team Black Jokes Matter (Matthew, Jamiyah, Makaylia and Brianna) for their skit "Model Try-outs," and third place went to Team Sponge Bobbers (Angie, Yuri, Cierra and Ariyanah) for their skit, "The Purse."
Special thanks to Diana Santangelo at OYC for recruiting the students to and teachers Mr. Toledo and "Coach," who accompanied the talented students to the camp and even starred in one of the skits.
The next version of Camp King Innovate is scheduled for the summer and will feature an animation Academy. Interested? Sign up here.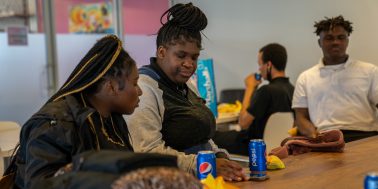 Along with the curriculum, we focus on other aspects of education that are often overlooked. We put an emphasis on creativity within a structure that has been proven to have a positive impact on learning.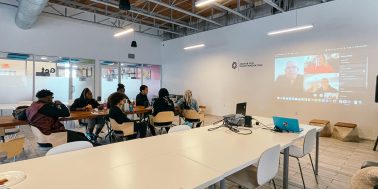 Learning is easier when you have an excellent teacher. That's why our educators are experts in their fields. Our faculty are passionate about the subjects they teach and bring this enthusiasm into their lessons.
Exciting Extra Curriculars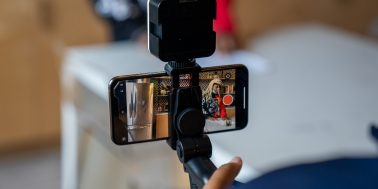 We offer a wide variety of extracurricular activities, ranging from music lessons, team sports, to art classes. We have options that cater to every student's interests. Keep an eye out for sign-ups!
Sign up to hear from us about specials, sales, and events.